---
Savers 'rush' to open cash Lifetime Isas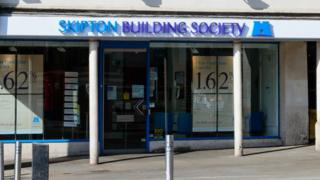 As many as 28,000 savers have opened Lifetime Isas with the only provider offering a cash version of the product.
The Skipton Building Society said there had been a high level of interest in the six weeks since it was launched at the beginning of June.
The Lifetime Isa allows people under the age of 40 to put up to £4,000 a year into their account and receive a 25% government bonus.
It is designed for first-time buyers or those saving for retirement.
As with other Isas, there is no tax to pay on the interest or the capital.
The Skipton said that just over half of those opening accounts were under 30.
"It's great to see many young people are using our Lifetime Isa as a step towards helping them own their own home," said Kris Brewster, head of products at the Skipton.
"We believe the Lifetime Isa could make a real difference to a new generation of savers, not only in helping them get a foot on the property ladder, but providing them with another option to help them save for their future too."
While other providers are offering a stocks and shares version of the Lifetime Isa, the Skipton is the only one accepting cash savings.
Savers who remove their money for reasons other than buying a home or saving for retirement face heavy penalties.
Some providers have decided not to offer the product, because they think the rules are too complicated.
Call Now Button