---
Brexit: Trade deal some way off, say UK and EU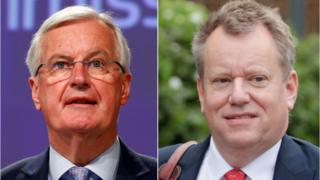 The UK and EU have said they still remain some way off reaching a post-Brexit trade agreement, following the latest negotiations in London.
EU chief negotiator Michel Barnier said a deal looked "at this point unlikely" given the UK position on fishing rights and post-Brexit competition rules.
His UK counterpart David Frost said "considerable gaps" remained in these areas, but a deal was still possible.
The UK has ruled out extending the December deadline to reach a deal.
This was the second official negotiation round to be held in person since the coronavirus crisis, after both sides agreed to "intensify" talks in June.
The two sides' chief negotiators are due to meet informally in London next week, with another round of official talks scheduled for mid-August in Brussels.
Speaking after the talks, Mr Barnier said the UK had not shown a "willingness to break the deadlock" over fisheries and post-Brexit rules on competition.
"By its current refusal to commit to conditions of open and fair competition and to a balanced agreement on fisheries, the UK makes a trade agreement at this point unlikely," he told reporters.
He said there was a risk of no deal being reached unless the UK changed course on the topics, which were "at the heart" of the EU's trade interests.
He added that an agreement would be needed by October "at the latest" so it could be ratified before the current post-Brexit transition period ends in December.
'Pragmatic approach'
In a statement, Mr Frost said fisheries and the rules on competition – known as "level playing field" provisions – remained the "most difficult areas".
He said he still believed a deal could still be reached in September, but the government must "face the possibility" one will not be struck.
But he added the EU had shown a "pragmatic approach" over British demands to limit the role of the European Court of Justice after the transition period ends.
If the last four years, or even 40 years, have taught us anything about negotiations and the European Union, it is that they go on a bit and rarely are they concluded without the deadline being not just imminent, but, well…pretty much now.
And this is not that point, yet.
It was always very unlikely this would be the moment where a document would be pulled triumphantly from the inside of a suit pocket, a deal done.
When Michel Barnier says a trade agreement between the UK and the EU is "at this point unlikely", your eye is drawn towards that word "unlikely".
But "at this point" matters too.
Both sides are still talking and compromise likes to turn up fashionably late.
None of this guarantees there will be a deal – there may not be.
But both sides want one, if they can find one they can live with.
And remember, whatever happens between now and New Year's Eve, things will be different next year.
Legally, Brexit happened at the end of January this year.
In practical terms, it happens at the start of January next year.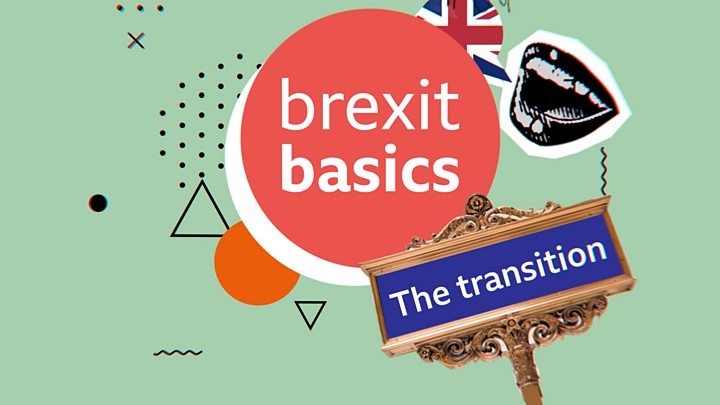 Mr Frost said the UK, which has so far insisted on a series of separate deals in different areas, was also willing to consider a "simpler" structure for an agreement.
However he conceded previous UK demands for an "early understanding" on the principles of a deal by this month would not be reached.
He said EU offers to break the deadlock had so far failed to honour the "fundamental principles which we have repeatedly made clear".
Each side says the other needs to make a move. And if there is to be a deal, it will probably come at the eleventh hour.
That means compromises will have to emerge in September before a deal is agreed in October – leaving both sides just enough time to ratify an agreement before the end of the year.
There have been suggestions of potential progress this week – on the role of the European Court of Justice and on the overall structure of a future agreement.
But differences between the two sides are substantial, and go to the heart of what the Brexit process is all about: how closely aligned will the UK be with the EU in the future?
For the UK sovereignty is key; for the EU the priority is to protect the integrity of its single market.
And for now, the two sides often seem to be talking past each other in public.
Read more of Chris Morris's analysis on what's happening in post-Brexit trade talks
State aid dispute
Mr Barnier said that to agree a deal, the EU would require "robust" guarantees from the UK over its future rules for providing state support to companies.
He criticised the UK for providing "no visibility" on its future regime in this area, and called for it to share more details of its plans.
The UK is due to stop following EU "state aid" rules at the end of the transition period, and has not unveiled details of its subsequent regime.
Prime Minister Boris Johnson has previously said he wants to make it easier for the UK government to provide assistance to struggling firms.